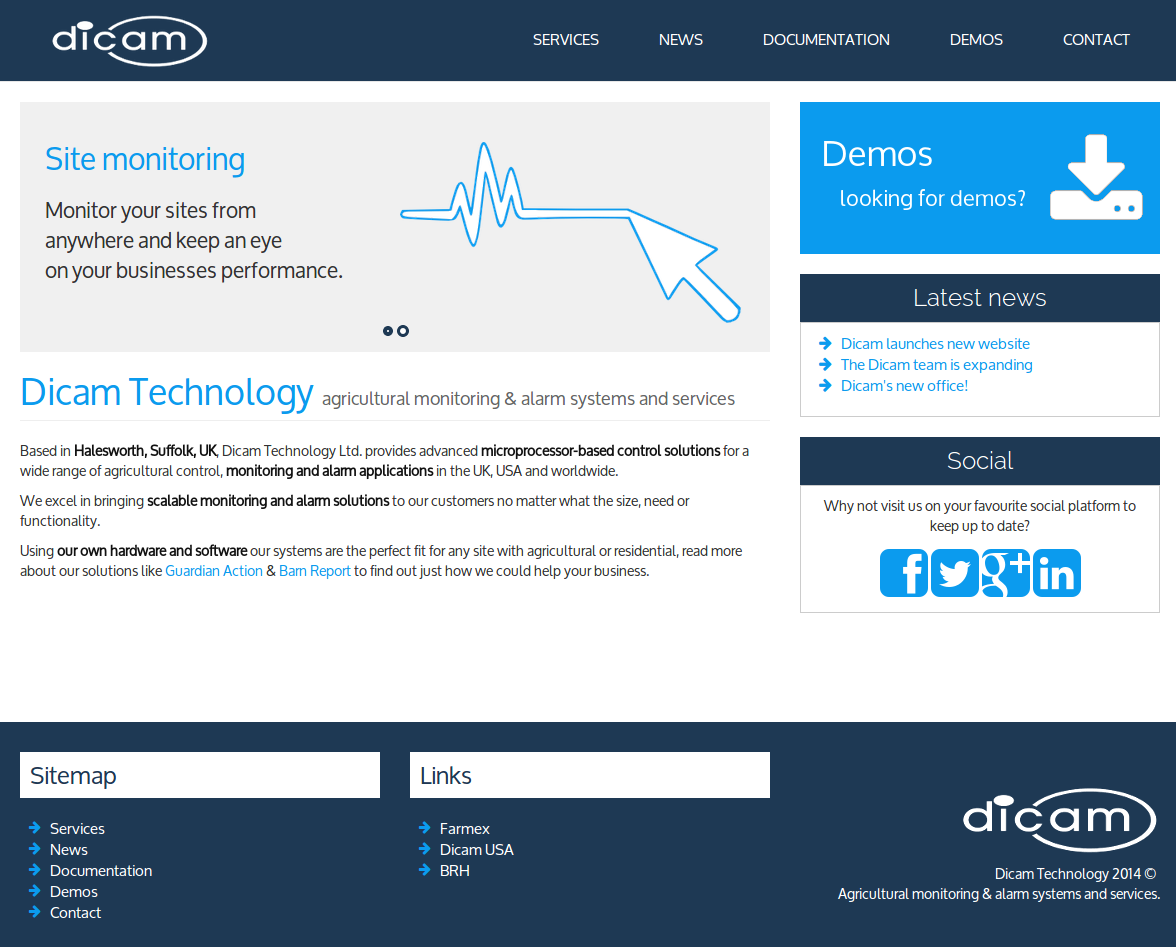 Dicam has indeed launched our new website and we couldn't be more pleased with it. The old website was in need of an upgrade, it was originally built back in 1998, and things have come a long way since then as all of you may notice.
We can now keep our customers up to date with the latest Dicam news, announcements, and product releases using our News section, help people get in contact more easily via our contact page, allow our users to download any documentation for our products that they might need and even view demos for our services such as Barn Report & Guardian Action.
We are also now on many social media channels such as Google+, Facebook and LinkedIn, to allow our customers to interact with us more easily.
If you have any comments or queries about our new website, don't forget you can let us know your views using our new contact form.