Dicam are pleased to be taking applications for a fully funded degree apprenticeship (Level 6) in Digital and Technology Solutions.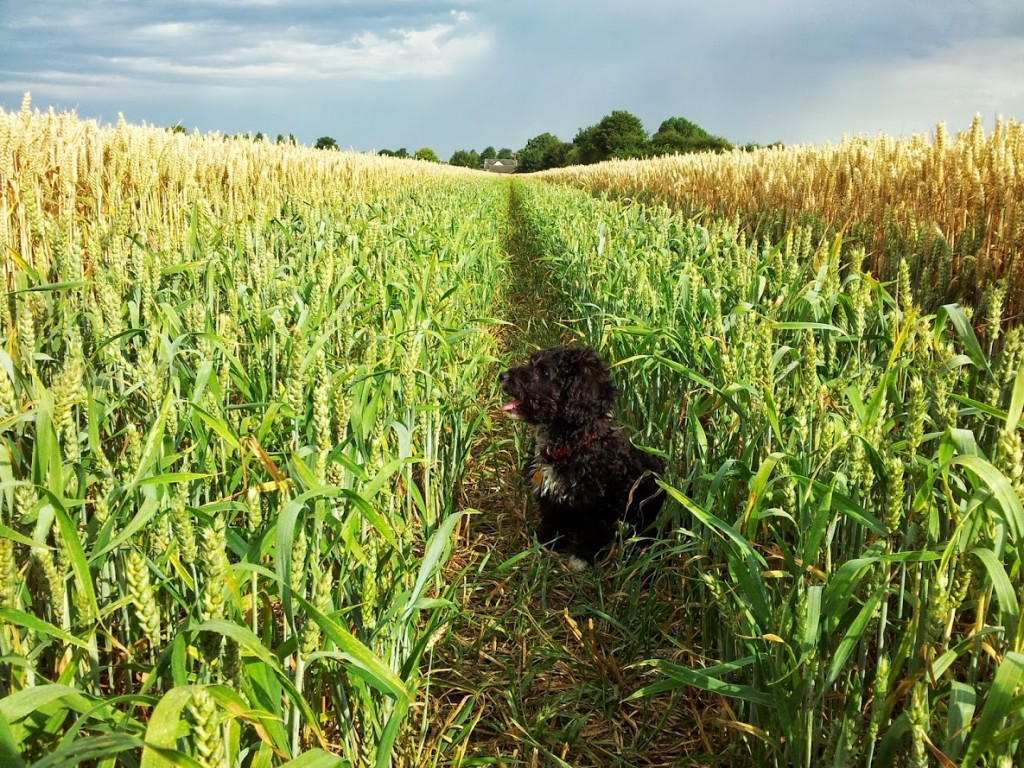 Above: Growth in the right field
Dicam Technology Ltd is seeking to recruit a highly motivated individual to start their career with a cutting-edge research and development technology company based in Halesworth, Suffolk, starting in September 2019.
You will be passionate about how technology can be applied in the real world to deliver successful and innovative solutions.
Over the duration of our four year apprenticeship programme, you will receive a full-time salary, a wealth of working experience with real responsibility and the opportunity to make a significant impact on the growth and results of the business. It's a great way to earn, learn and grow in confidence as part of a supportive team of like-minded techies. Crucially, you will receive a fully-funded and supported route to obtaining a technology bachelor's degree with none of the associated debt.
We will choose the right training partner from providers offering the programme to non-levy paying organisations such as The Open University, Anglia Ruskin University, Sheffield Hallam University and London South Bank University with block or day release options to suit the successful candidates individual circumstances.
You must be fully eligible to work in the UK and have GCSE's at minimum grade 5/C in English and Maths. We will look for candidates with three A-Levels (or equivalent) at grades ABB or above (obtained or predicted) in subjects including at least 2 of Maths, Electronics, Computer Science, Design and Technology or similar STEM subjects. Alternatively, a technology-focused level 3 extended BTEC at DDM minimum.
About Dicam
Dicam Technology Ltd is a micro business based in Halesworth, Suffolk. We own and develop hardware and software designs for microprocessor-based controllers which are primarily used for temperature and environmental control in agricultural buildings. We are a unique enterprise in that we can offer holistic control and monitoring solutions to customers who source equipment diversely.
We deliver exciting & innovative projects across multiple industries all over the world using cutting edge technology in an entrepreneurial and supportive environment.
We are looking for individuals with:
A passion for technology
An ability and willingness to learn all aspects of the business
High analytical capability
Good interpersonal skills
Self-motivation
A conscientious eye for detail and accuracy
Good team working and communications skills
Apprenticeship Programme
This is a diverse role which covers all aspects of the research, design and development life-cycle. You will have the benefit of learning all aspects of the business and further nurture areas of most interest and mutual benefit. These include: –
Embedded control systems, microcontrollers; design and development
Data analytics and big data
IoT space and connected software/hardware technologies
Cloud based online portal for monitoring
Artificial intelligence technologies / python programming
Printed circuit board design and prototype manufacture
Component inventory management
App development: android and ioS
Object oriented programming (C++, Java or C#)
Database design, maintenance and support
Degree Apprenticeship Study
The Digital and Technology Solutions Degree Apprenticeship will require at least 20% of an employee's time for off-the-job learning and will initially cover: –
Career development and employability
Introduction to computing and information technology
Computing technologies
Change, strategy and projects at work
Web technologies
Object-oriented programming (OOP) with Java
Service, project and requirements management
IT systems: planning for success
The programme is based on a core set of outcomes that are supplemented by one of the following four specialisms:
Cyber Security Analyst: Information security; Web, cloud and mobile technologies
Data Analyst: Data structures, algorithms and computability; Data management and analysis
Software Engineer: Software engineering; Web, cloud and mobile technologies
Network Engineer: CCNA (Cisco Certified Network Associate)
Salary £13,500 – £16,500
To apply, send your CV or personal statement to julia@dicam.co.uk
Applications close 10th March 2019.